This is the next installment in my series about my recently acquired Raspberry Pi. in my last installment, I prepared the SD card with the latest release of Raspian distro. In this video, I will show the post process that you expect to see when you get your own Raspberry Pi. One of the first things you will need to do is to expand the boot partition that was prepared when the distro was installed so that it fully utilizes the entire SD card that you are using.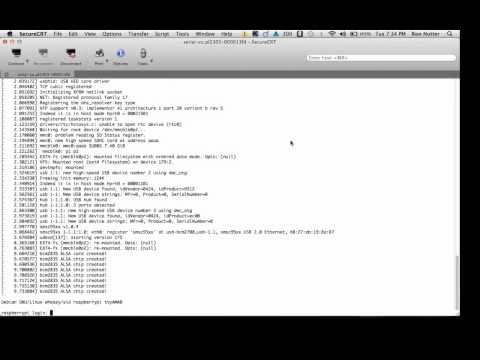 Normally, you will need to use a power supply to bring the Raspberry Pi to life. One of the features of the USB console cable from the folks at Adafruit is the 4th wire feeds 5vdc to the board. If you use this red lead, DO NOT use a power supply as the two will conflict with each other and you could encounter some damage. Bringing up just the board with nothing else plugged in won't be a problem for this situation but I probably wouldn't use that lead if you have anything plugged in, just to be on the safe side.
I have already started working on a series of posts for different uses/tasks that I can see the Raspberry Pi being the perfect tool for the job. Thanks for taking the time to watch the video !!
To see more of my posts about the Raspberry Pi, please go to http://www.ronnutter.com/category/raspberry-pi/
Send to Kindle